GENERAL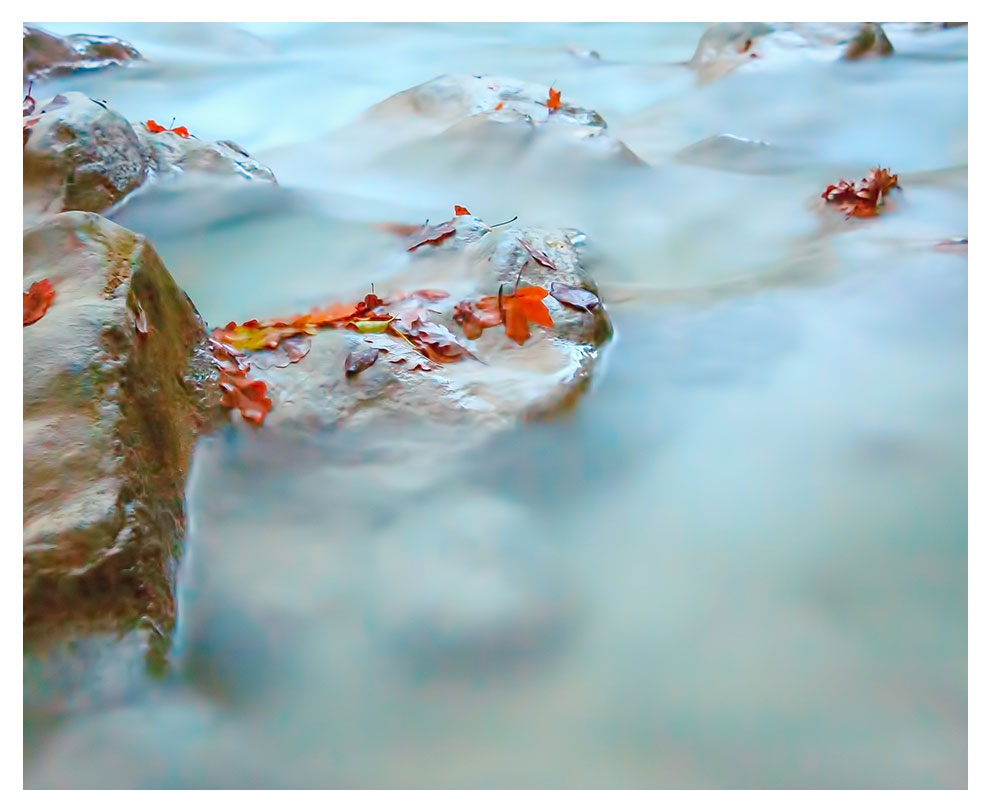 GENERAL
Psychosocial Correlates and Outcomes of Yoga or Walking Among Older Adults
JENNIFER M. KRAEMER, DAVID X. MARQUEZ
2009
The Journal of Psychology
---
A Pilot Study Measuring the Impact of Yoga on the Trait of Mindfulness
Danielle V. Shelov, Sonia Suchday and Jennifer P. Friedberg
2009
British Association for Behavioural and Cognitive Psychotherapies
---
Adherence to yoga and exercise interventions in a 6-month clinical trial
KE Flegal, S Kishiyama, D Zajdel, M Haas and BS Oken
2007
BMC Complementary and Alternative Medicine
---
Alternative mind–body therapies used by adults with medical conditions
Suzanne M. Bertischa, Christina C. Weeb, Russell S. Phillipsa, Ellen P. McCarthy
December 2008
Journal of Psychosomatic Research 66 (2009) 511–519
---
Das Self Sensory System
Ein Geschenk des Wassermannzeitalters
Nicole Siri Adi Kaur Witthoefft
JUL 2015
Einige Jahre vor seinem Tod begann Yogi Bhajan seine Schüler intensiv zu dem Self Sensory System zu unterrichten. Er hat es als ein feinsinniges Wahrnehmungssystem bezeichnet, das uns Menschen seit dem beginnenden Übergang ins Wassermannzeitalter vermehrt zur Verfügung steht. Es setzt sich zusammen aus all unseren Sinnen, den bekannten sechs Sinnen Sehen, Hören, Gleichgewicht, Fühlen, Schmecken und Riechen sowie dem faszialen Körpersinn. Gleichzeitig werden die acht Hauptchakras und die zehn Körper als Wahrnehmungssysteme immer präsenter. Besonders aktiv sind der neutrale Geist, die Aura, das Herz-, das Vishuddha-Chakra und das Dritte Auge.
Mit dem Wahrnehmungssystem können wir sowohl uns, andere Menschen als auch die materielle bzw. immaterielle Welt differenzierter und feiner wahrnehmen. Es wie ein fühlendes Verstehen von Situationen. Alle möglichen Faktoren einer Situation erschließen sich intuitiv und augenblicklich. Menschen werden für uns in ihren Befindlichkeiten, Sehnsüchten und ihren psychischen Strukturen sichtbarer. Somit wird unsere Begegnung mit Menschen dichter und direkter.

Wahrnehmungsfähigere Sinne und feinstoffliche Systeme

Diese Veränderung benennt Yogi Bhajan als die Geburt eines neuen Menschen - den Self Sensory Human bzw. des sich selbst auf eine neue Art bewussten Menschen. Damit beschreibt Yogi Bhajan etwas, das wir alle in uns selbst wahrnehmen können: Nun, zu Beginn des Wassermannzeitalters, werden wir uns als Menschen immer deutlicher unserer sensiblen und feinsinnigen Fähigkeiten bewusst. Unsere Sinne und unsere fein- stofflichen Systeme werden immer wahrnehmungsfähiger, wir werden schwingungs- und resonanzfähiger.
Sobald wir diese Veränderungen erfassen, wird deutlich, dass wir als Seelenwesen für andere sichtbarer werden. Gleichzeitig können wir andere Wesen in ihrer Essenz schneller fühlen und erfassen. Das hat zur Folge - und beinhaltet das Risiko -, dass wir nicht mehr mit einem Panzer aus seelischen Verhärtungen durch die Welt gehen können. Wir müssen uns von unseren Schutzmauern und Kontrollspielchen verabschieden, mit denen wir die Welt in einen sicheren und überschaubaren Ort verwandeln wollten. Um feinsinnig sein zu können, braucht es unsere Durchlässigkeit und Berührbarkeit.
Gurucharan Singh sagt dazu: "In einer Welt von sensorisch wahrnehmenden Menschen hört unser altes Spiel von Masken, Verführung, Überredung und Kontrolle auf. Es wird nicht mehr funktionieren. Aller Status, Ruhm, Besitz und Intellekt, den wir besitzen, wird nicht stärker wirken als die Qualität unserer Psyche. Unser Bewusstsein wird immer der entscheidende Faktor sein." (Gurucharan Singh in Sensory Human System, 2003)

Sadhana als Basis für Authentizität

Im Wassermannzeitalter helfen uns Authentizität, Integrität und Wahrhaftigkeit zu einem Leben in Fülle und Größe.

"Die Zeit ist gekommen, sich seiner Selbst bewusst zu sein. Es ist nicht die Frage, 'Sein oder Nichtsein', sondern jetzt gilt die Aussage, 'Zu sein, um zu sein' oder 'Ich bin, ich bin'. Es ist die Zeit gekommen, nicht nach Gott zu suchen, sondern Gott zu sein. Es ist nicht die Zeit, Gott anzubeten, sondern ihm, dem arbeitenden Gott (Karta Purkh), zu vertrauen." (Yogi Bhajan)

Was brauchen wir für dieses "zu sein, um zu sein"? Was braucht es, um mit einer er- wachenden Durchlässigkeit jenseits von Schein in dieser Welt zu sein? Und wie können wir unserem Sein und dem Göttlichen in uns echte Wertschätzung geben? Denn: Das Göttliche zeigt sich nicht unbedingt sofort in strahlender Kraft, sondern vielleicht in unserer größ- ten Not und/oder durch unsere schwächste Seite!
Um dieses Risiko eingehen zu können, brauchen wir unsere tägliche spirituelle Disziplin. Wir brauchen unser Sadhana, das uns unserer Seele nahe bringt und uns hilft, durch Zweifel und Verunsicherung die Entscheidung für Authentizität zu tragen. Und wir brauchen einander - die Gemeinschaft, die uns hilft, in jedem Moment dabei zu bleiben!
---
iRest Yoga-Nidra on the College Campus: Changes in Stress, Depression, Worry, and Mindfulness
Heather Eastman-Mueller, PhD, Terry Wilson, M.Ed, RN, Ae-Kyung Jung, Andrea Kimura, Jeff Tarrant, PhD
2013
International Journal of Yoga Therapy — No. 23 (2) 2013
---
Mood Changes Associated with Iyengar Yoga Practices:
A Pilot Study
David Shapiro, Ph.D. and Karen Cline, B.A.
2004
International Journal of Yoga Therapy
---
Prävention von Alzheimer Erkrankungen durch Meditation
Dharma Singh Khalsa, M.D.
2011-2020
Alzheimer's Research and Prevention Foundation
12 minute yoga meditation called Kirtan Kriya can:
Reduce stress, Reverse memory loss, Maximize well-being, Decrease depression, Increase energy, Improve mood and sleep,
Lengthen telomeres, the end of chromosomes that control aging, Reduce inflammation, Turn on the good genes, turn off the bad genes, Create a healthy anti-aging effect on the brain
---
Restorative yoga for women with breast cancer:
findings from a randomized pilot study
Suzanne C. Danhauer, Shannon L. Mihalko, Gregory B. Russell, Cassie R. Campbell, Lynn Felder, Kristin Daley, Edward A. Levine
25 February 2009
Wiley InterScience (www.interscience.wiley.com)
---
Self-report Mindfulness as a Mediator of Psychological Well-being in a Stress Reduction Intervention for Cancer Patients:
A Randomized Study
Richard Bränström, Ph.D. & Pia Kvillemo, M.Sc. & Yvonne Brandberg, Ph.D. &
Judith Tedlie Moskowitz, Ph.D., M.P.H.
23 February 2010
Annals of Behavioral Medicine
---
The Relative Effectiveness of Emdr Versus Relaxation Training with Battered Women Prisoners
Sharman D. Colosetti and Bruce A. Thyer
October 2008
Sagepublications
---
The Use of Yoga as a Complementary Practice When Treating Children and Adolescents Who Have Been Exposed to Domestic Violence
David E. Alvarado, M.A.
Jan 2013
ProQuest LLC
---
Wellness through a comprehensive Yogic breathing program – A controlled pilot tria
Anette Kjellgren, Sven Å Bood, Kajsa Axelsson, Torsten Norlander1 and Fahri Saatcioglu
2007
BMC Complementary and Alternative Medicine
---
Yoga Breathing, Meditation, and Longevity
RICHARD P. BROWN and PATRICIA L. GERBARG
2009
LONGEVITY, REGENERATION, AND OPTIMAL HEALTH
---
Yoga Use in Domestic Violence Shelters:
Exploring Organizational and Personal Factors Associated with Adopting Yoga as a Complementary Treatment
Fazeeda Abdur-Rahman
2014
ProQuest LLC